5 Ideas for a Productive Home Office 2021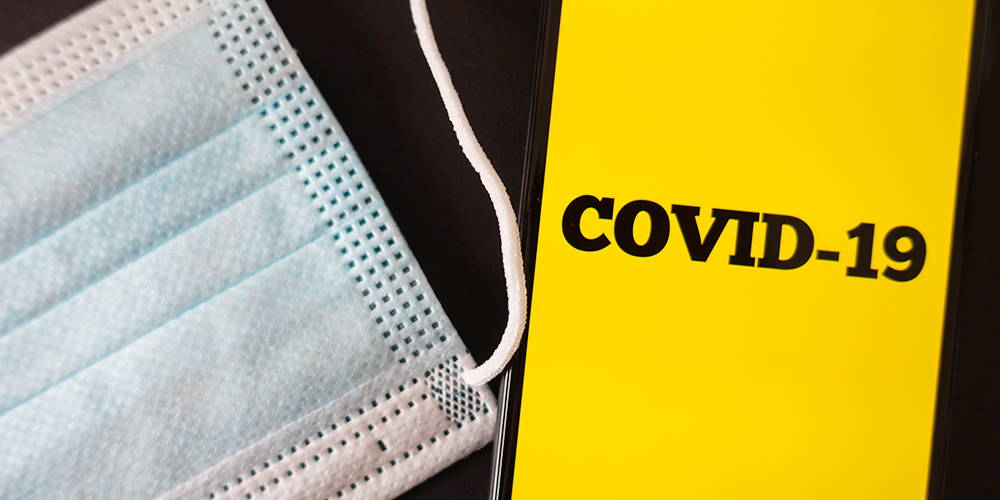 ---
Working from home was relatively uncommon before the pandemic, now working from a home office has gone mainstream. Before COVID-19 roughly 5% of Americans worked from home. By May 2020, the figure had risen to 62%. By October 2020, 40% were still shunning the office. Both employers and employees have grumbled that the shift to home-working has been disruptive. According to new research by Natalia Emanuel and Emma Harrington, two doctoral students in economics at Harvard, firms may be better off. However, spending 50 or more hours a week working from a desk in close vicinity to your bed comes with a lot of challenges. In this blog we'll discuss some ideas to make your home office a productive space that you can enjoy your workspace.
Here are 5 ideas for a productive home office in 2021:
The first to show is the best ergonomic product for everyone, young and old - AiTerminal's one of the best-in-class standing desks.
Our standing desks are made for a wide range of home decoration styles. Whether you are a fan of vintage or modern, we have them both in storage for you. With a smooth tabletop made with premium fine materials, I'm sure your satisfaction will skyrocket while working.
With a one-touch programmable button to save your favorite height, you can adjust it to your personal preferred height. Plus, the 2 USB Chargers & 3 US Power Sockets easily charge your phone, laptop, iPad, etc. Now, are you a little inclined to shift between standing and seated posture while attending long remote meetings via Slack, Zoom, or Skype? This is an awesome idea to ensure that you stay productive at your home office in 2021.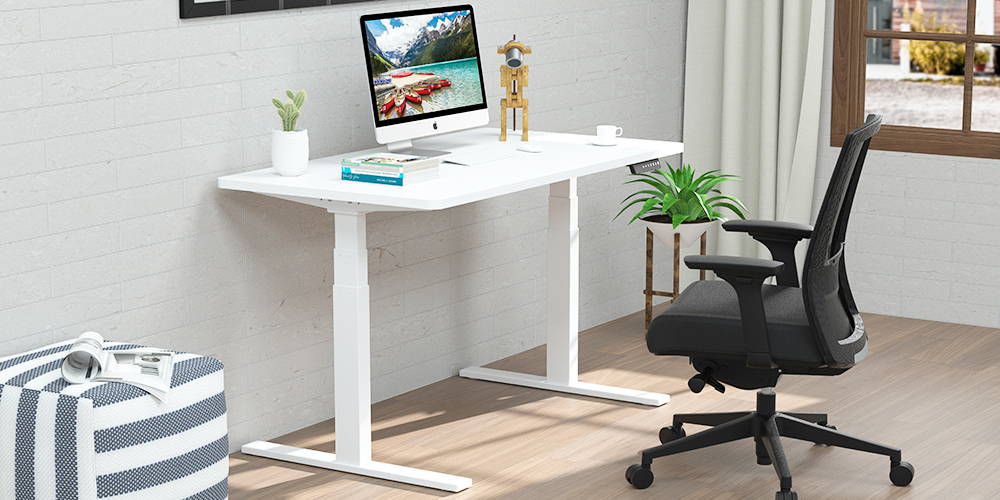 ---
The electric height adjustment on this two-tier standing desk adjusts from sitting to standing in just seconds, smoothly transitioning between a variety of ergonomic desk positions. This desk's two-tiered design allows for optimal ergonomics. Two desktop dimensions are separate but spacious so you can create an ergonomic workspace with all the items you need – monitors, keyboard, mouse, phone, notebooks, and more!
The upper shelf places your computer monitor at a perfect height while the lower shelf positions your keyboard and mouse for comfortable, all-day use, sitting, or standing. Since the two shelves move in unison, enjoy the smooth ascent and descent of the desk. AITERMINAL desk comes standard with an Anti-Collision System, it can prevent people or objects from being injured.
You can program your desk to stop anywhere from 27.9" up to 44.1" within seconds. If you don't like the preset custom height range, feel free to customize it. The digital programmable button is now available with one-touch functionality. Simply short press and release, the desk will automatically go to one of your preset positions. The programmable button allows for up to 2 different heights to be selected from memory. With 2 USBs and lock function. The hand controller integrates the functions of lifting, memory, USB charging, and other practical functions, in one simple design.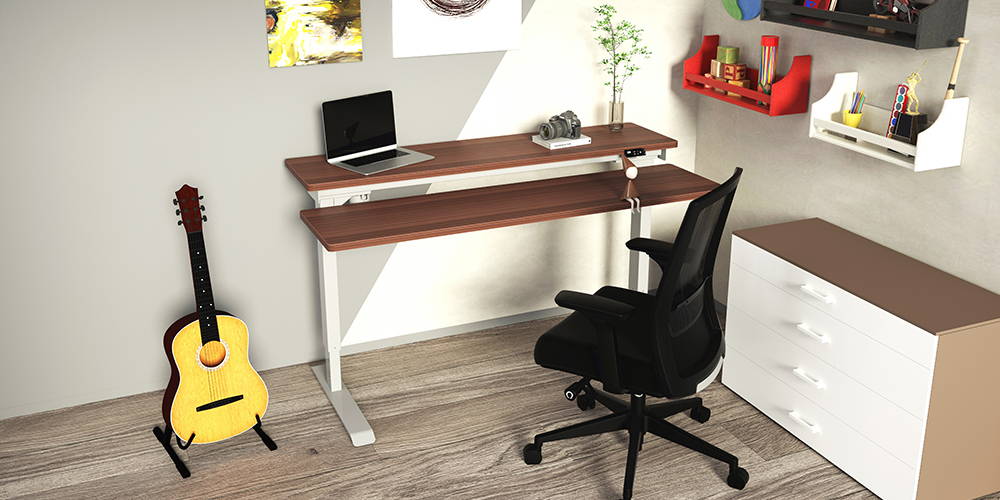 ---
An AiTerminal monitor desk mount utilizes advanced gas spring hovering systems to provide smooth and effortless adjustments, offering an attractive way to display a monitor while saving an optimal amount of desk space, increasing your productivity.
The arms can help to increase viewing comfort and reduce eye, back, and neck strain while working in your home office. With the desk mount, you can easily share screens with coworkers, rotate displays to portrait orientation. You will notice the difference in your work right away.
Quality craftsmanship, impressive functionality, and unparalleled design raise the bar for this mount to the highest level. The monitor arm extends and retracts allowing you to sit comfortably at your desk while reducing neck, eye, and back strain. Our monitor arm easily adjusts to anywhere your heart (or your back!) desires.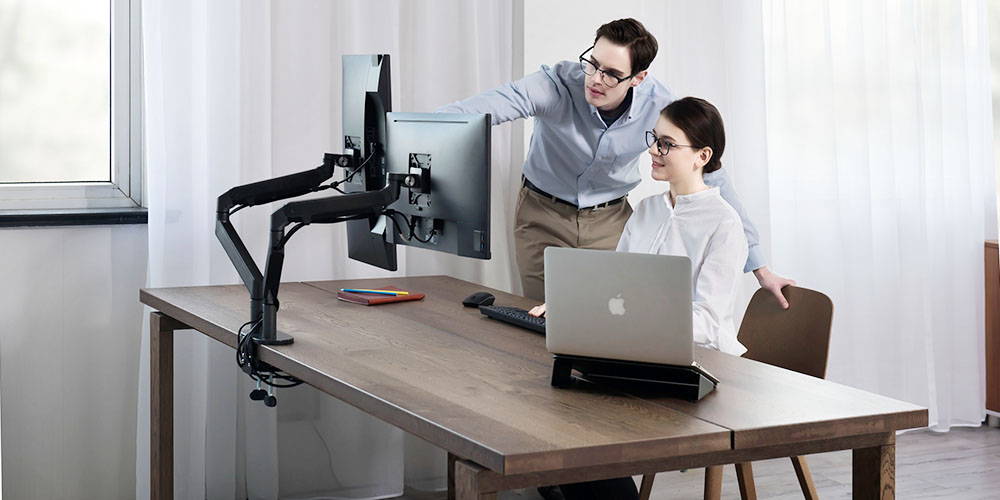 ---
A mobile file cabinet keeps office supplies organized and files away important documents for a compact storage solution, increasing your productivity by keeping your home office organized.
Place it right where you want in your office, keep everything attainable and secure at the same time. The sleek and modern finish gives a perfect touch of trendy to your home office while maximizing our work output. Perfect smooth mobility, a secured interlock system, extra space saving, easy access to all folders... What else can you ask for in a filing cabinet?
Our mobile cabinet with key lock is made of steel for heavy duty purposes. Another bonus is that the cabinet comes with a cushion of your choice, allowing your cabinet to double as an ottoman or chair for a young child.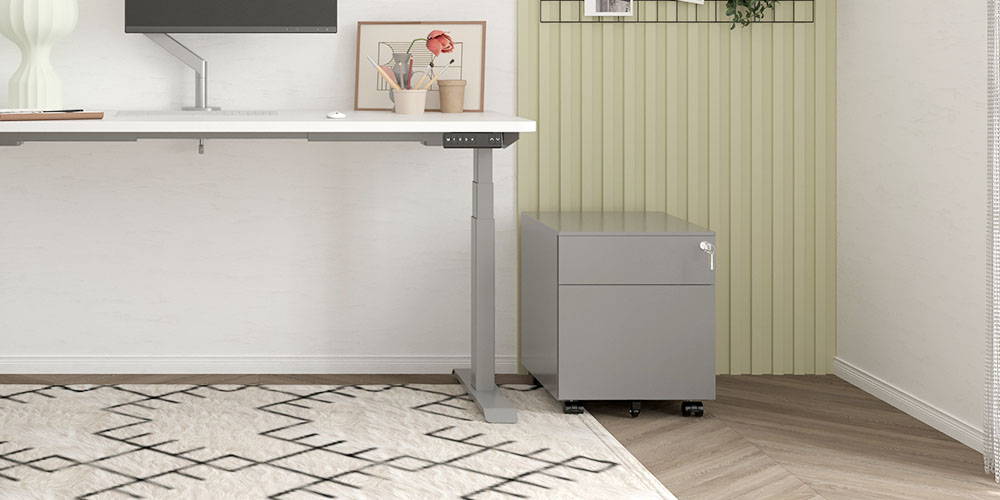 ---
Is this the office chair of your dream? An office chair that is refreshing, flexible and wear-resistant, which is made of premium breathable mesh fabric and fine nylon material.
The ergonomic design can adjust the lumbar pillow up and down to adapt to different heights and body types, and take good care of your lumbar spine. The advanced 3D armrest rises and falls to help you find a comfortable position, and the face cover can slide back and forth.
Sturdy, durable, quiet and flexible, our office chairs have proudly passed the US BIFMA standard "100,000 times Rolling back and forth" test. The seat cushion is made of environmentally friendly fire-resistant molded foam, high density and high resilience, in line with California CA117 fire protection standards.
The chassis material is thicker by 3mm than other sellers in the market, high-strength alloy air pressure rods, with a world-renowned Samhongsa Gas cylinder our chair will outperform the rest of others, the thickness of the tube can reach 1.5mm, safe and secure. If you ever give it a shot and feel its texture, your body will immediately go to heaven.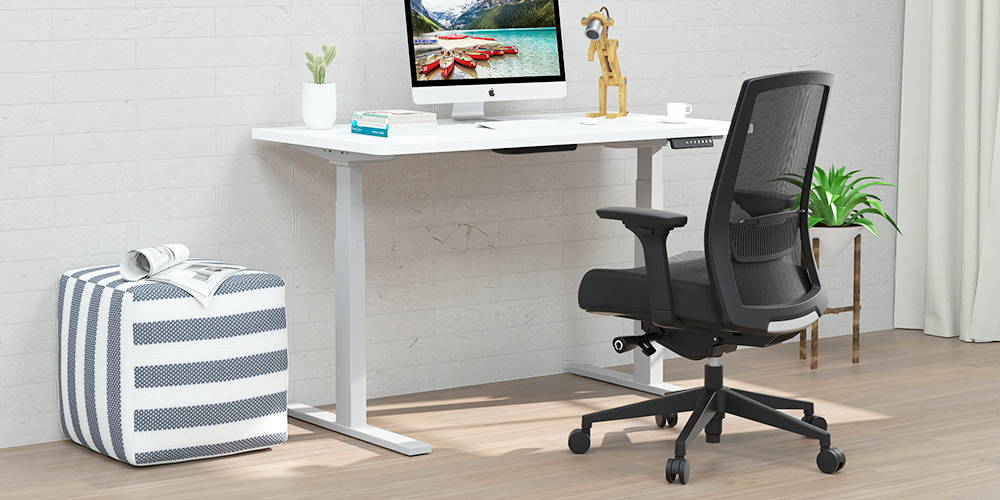 ---
DIY Productive Home Office may sound complicated, but it's quite easy to achieve it if you've got the right ideas. From now on, set yourself free from the outdated office habits and reimagine the way you work. Own the health-conscious workstation first in your mindset then at your home. Come join the healthy movement to inspire more with AiTerminal and build your own productive home office in 2021!