Why are Standing Desks So Expensive?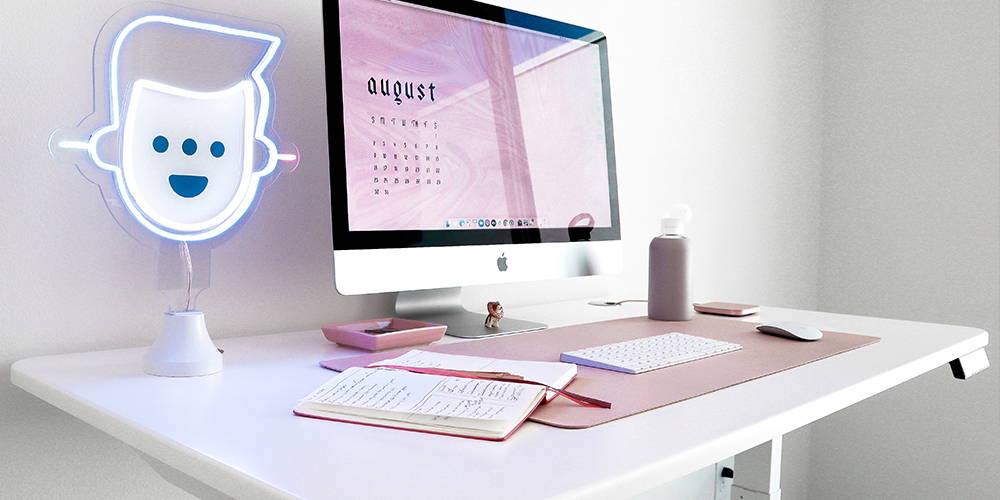 ---
If you are someone who is currently in the quest for a standing desk, you probably may have seen the crazy price tag and then frown aggressively a million times already.
Indeed, standing desks as a newly emerging technology, give many great benefits to a home office worker. Unfortunately, as the demand for standing desks is skyrocketing, some companies may decide to take advantage of it and hereby overprice their products. Yep, this is probably how an unreasonably expensive standing desk was born.
Premium brands can be 1000 dollars more for no reason in comparison to other brands for little difference in quality or features. Actually, standing desks don't have to be expensive, you are just not looking in the right place.
AiTerminal - Standing Desks You Can Actually Afford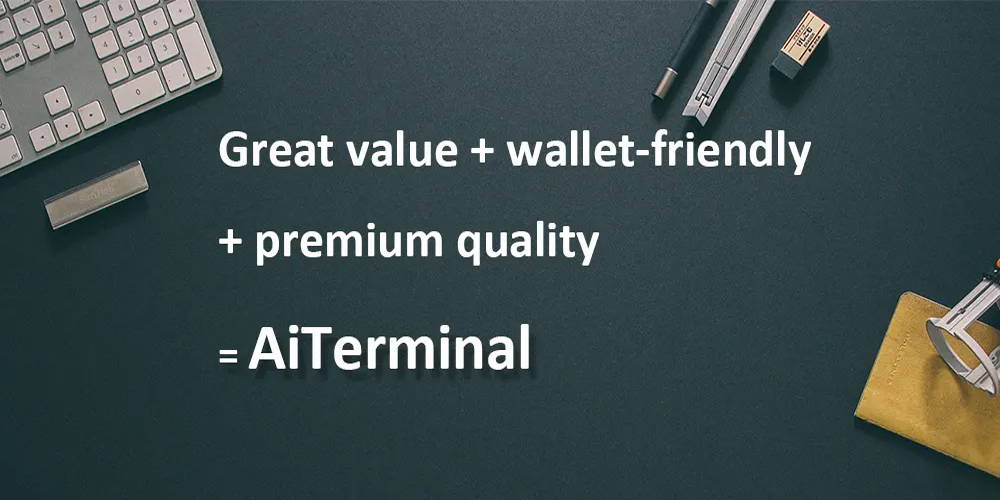 ---
Let us give you a simple formula to understand our products: Great value + wallet-friendly + premium quality = AiTerminal.
How hard is it to combine all these factors together in a standing desk brand? Well, AiTerminal has made it. If you are currently looking for a standing desk that you can actually afford, you have arrived at the right place.
Here, all AiTerminal desks are directly from our own factory with ANSI/BIFMA/UL/EN527/FCC certifications, aimed to achieve absolutely top-notch quality control in order to decrease our pricing and provide a not only healthy but also a worthy investment for our customers.
As you are reading this article right now, let's make a guess - you are a bargain hunter or a value shopper? Did I get you? No problem. We have prepared something special just for you!
AiTerminal loves to throw sweet treats and amazing surprises for our loyal customers - if you would love to receive Super Holiday Sales, Flash Sales, Giveaways, and more on our Standing Desks & other ergonomic products, it is only one sign-up away!
Sign up below if you want to be notified about our surprise treats on a regular basis:
Subscribe to our newsletter
Receive our latest weekly releases, offers, guides and more.
Here are some products that may be on sale in the near future.
#1: Standing Desks
There are two products that are unique to AiTerminal and are different from our competitors.
Electric standing desk with a drawer, unlike most products on the market, it has a classic and elegant appearance. PU leather touch on the desktop, has a good skin-friendly feeling, with a drawer, you can store many files. Another highlight is that there are 2 USB Chargers & 3 US Power Sockets on the side of the desk body, suitable for your phone, laptop, iPad, etc.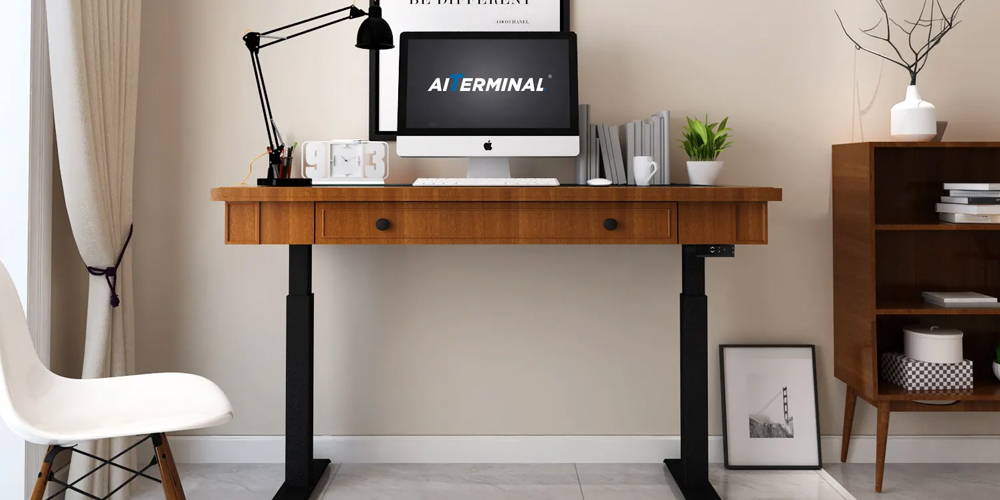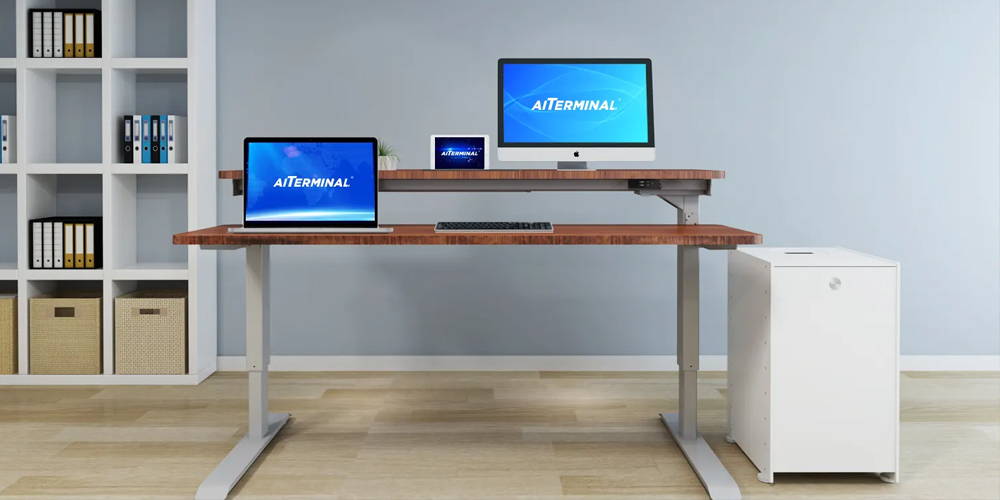 ---
#2: Standing Desk Frames + Tabletops for DIY lovers
One way to save on costs is to make your own desks. We are not as rigid as some competitors who only provide pre-built desks. We pay more attention to the wishes of our customers. Therefore, we have launched a series of desk frames to provide choices for people who like DIY. Make the desk your own.  
---
#3: Standing Desk Converters for Space Savers
If you don't have enough money to afford a standing desk, there is still a trendy, convenient, and very cost-effective way for you to make your workspace healthy. What we recommend are desk converters, which are like a mini standing desk that you place on top of your existing desk. When you want to stand up, adjust the mini-desk up, and instantly you've got a standing desk. When you want to sit down you can just adjust it down and sit down at your desk again. Cost-effective and no moving around big bulky furniture.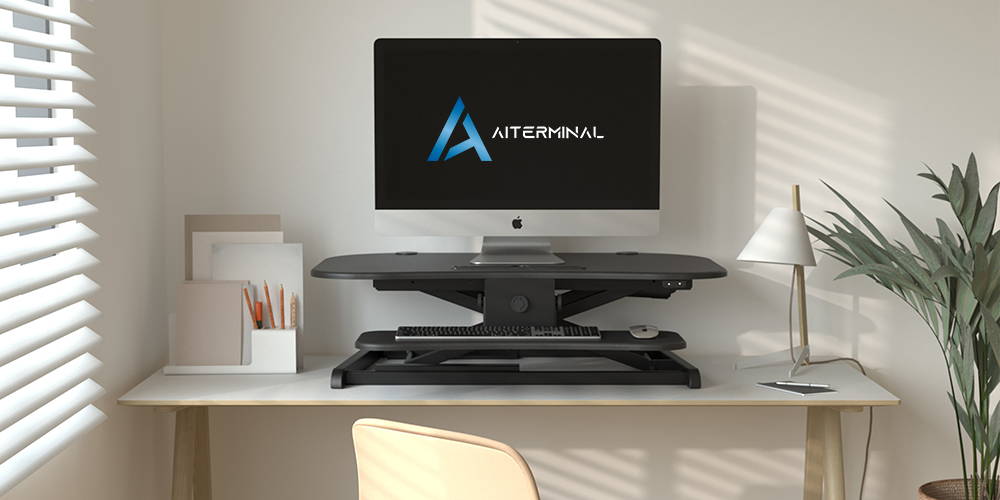 ---
Why are standing desks expensive?
1. Sophistication of new technologydoesn't come easy
While we can not speak for our competitors, we at AiTerminal focus on product quality, all standing desks are made of the highest quality steel, hand controllers, motors, and controllers are all from TIMOTION, one of the world's well-known brands.
Manufacturing costs are increasing day by day. Including machine costs, labor costs, shipping costs, etc. Undeniably, the cost of providing high-quality products can be expensive...but that is no concern of yours. Our team works diligently everyday to ensure maximized product quality with minimized cost for our customers.
When you are tired of sitting and want to stand up for yourself for a refreshing break for your back, AiTerminal has you covered. Choose AiTerminal, and be prepared to get amazed with what you paid for. Why not give us a shot?
2. Overpricing has become the normal
You may have seen some products cost more than $1000 or even thousands of dollars. Wow. Seriously? We will let you in on a little secret that only insiders know: the truth is, these companies are just selling their brands way too hard.
Differently, here at AiTerminal, no robbing, no wallet bullying, just value-adding. We value the promises we made to our people, we make them and then we keep them.
If you have any suggestions for the options of our products, feel free to hit us up via email service@aiterminaldesk.com or Facebook. It's always delightful to have one-on-one personal communication with our customers.
We heard you - Standing Desks don't have to be expensive. Yep, that's why we are here to help. Choose brands like AiTerminal who put our customers as a priority and aim to provide great value that lasts.
Get your body moving today and stand up to inspire for just almost half of the price from other brands. A worthy investment for your health indeed.