Why You Should Stand While Gaming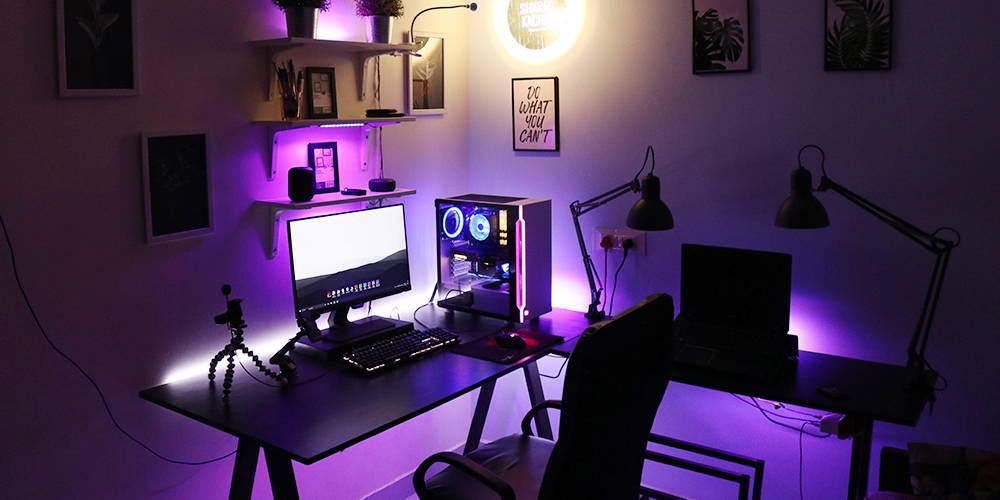 ---
Last year, one of the greatest League of Legend players, Uzi, announced his retirement due to a heavy injury, including tenosynovitis of the wrist, a strain on his shoulder, and diabetes caused by obesity. Many professional video game athletes are sitting before the screen for too much time and are risking health problems. Normal players may spend less time on video games, but it is hard sometimes to stop binging on excellent games like Cyber Punk 2077. Who knows if there's a magnet for players attached to the computer, keeping people on the game. Although an ergonomic chair could help people's posture to some extent, the problem of long term sitting has not been solved. When it comes to helping a gamer's heath, an Aiterminal desk would be an ideal option to help to keep gamers healthy.
It is debatable that gaming performance might be affected while standing. Have you ever had an intense gaming session and your friend said they were tired, and your team's performance was not excellent as when you started to play? Standing for a while would wake you up and would help you keep your fast reaction and excitement. Stress on your lower back and shoulder would be relieved as well (Agarwal, 2018). Moreover, academic research results could make this claim more convincing. Although there's no empirical evidence that shows standing while gaming would provide a better performance, yet the research result published in Sports medicine shows that the standing workstation did not decrease cognitive and brain ability, but it did improve the users' health (Torbeyns, 2014). We are not claiming that you should always stand while gaming, just provides you with an additional option while you are playing a game, it could definitely make you more focused on your game.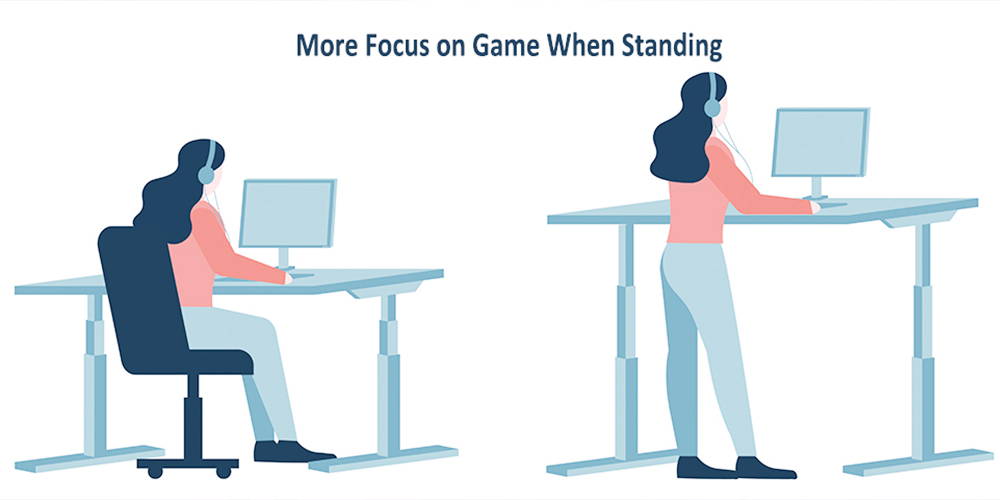 ---
Burn Calories While Playing
Another benefit you cannot deny is when you stand for a longer time, you burn more calories. As it has been mentioned above, one of the horrible illnesses that plague professional players is obesity, which could lead to diabetes and many other health problems. Pedro et al (2015) point out that the calories burned per minute and the heartbeat rate when standing is significantly higher than when you are sitting. Hart (2015) also mentions that excessive sitting may be as harmful as smoking. That is why people say sitting is the new smoking. Here we are not going to shame anybody, only we wish you can enjoy a fun gaming time without harming your health.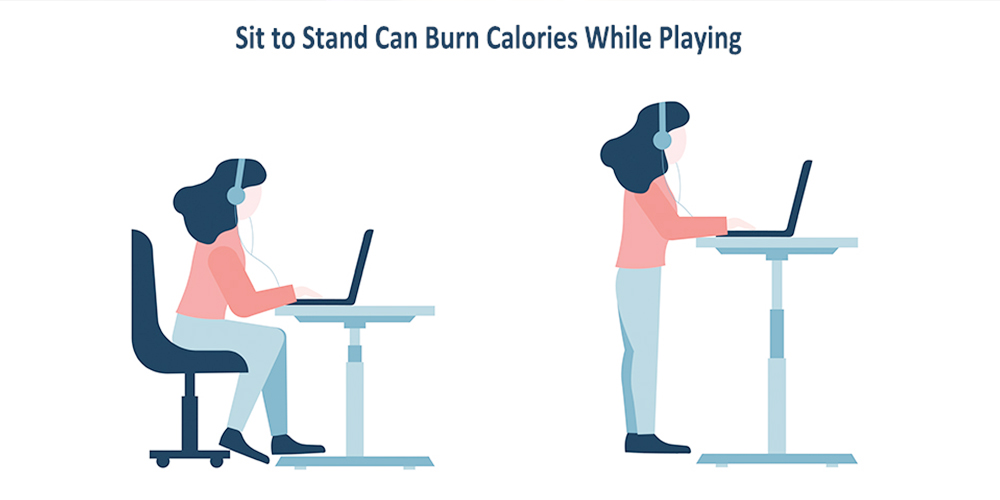 ---
Why You Should Choose an Aiterminal Desk
Based on these reasons below, an Aiterminal Desk would be a proper recommendation for gamers like you and your teammates.
Adjustable Height & Width
An adjustable height feature enables the motorized desk to be customized to your desired position for an ergonomically healthy posture, sitting or standing. Thanks to the adjustable width, the AiTerminal standing desk frame is perfect for DIY purposes, you can choose your favorite type of desktop to make your perfect desk.
Programmable Memory Function
With a programmable memory function, the AiTerminal standing desk can memorize the height that is right for you, and with a press of a button. This feature is very suitable for people of different heights in the same household to customize their perfect settings.
One special perk of our Aiterminal standing desk is a USB port, which means you can charge your wireless controllers while gaming.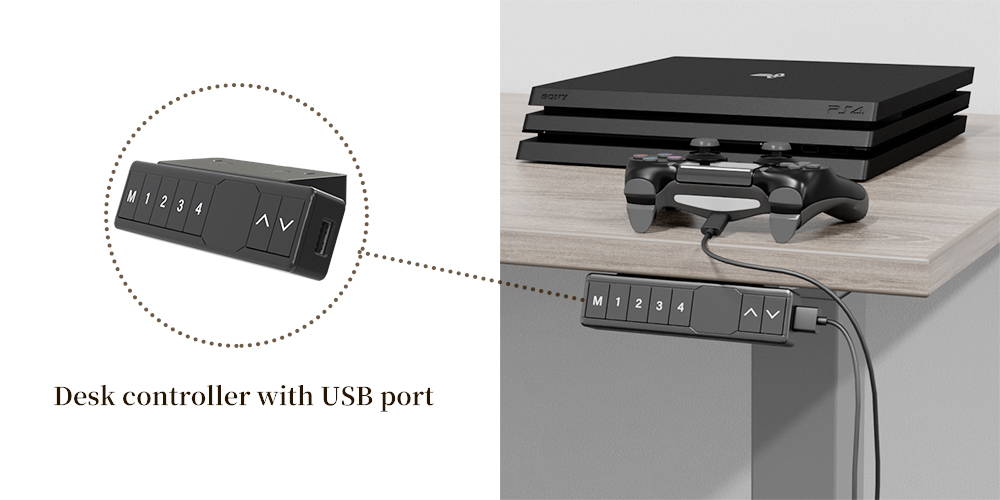 ---
Solid & Elegant Construction
Constructed with powder-coated flat steel tubing, the AiTerminal desk frame resists scratches and stains and ensures stability, the incline feet adapt to most any floor to prevent any stumble and to be both environmentally and aesthetically conscious.
Use A Standing Desk or Monitor Arm to Perfect Your Gaming Set Up
In order to have a better experience of playing games, the best way is to use the standing desk with a monitor arm together. It will release your back pain and decrease blood pressure. Make playing games healthier today.